Guides & Tutorials
Last updated on May 25, 2018
by
Xavier Santana
10 min read
You are currently in the "Price Models" - Learning paths
Advertisement

Online Revenue Models – An Introduction
One of the greatest things about the internet is the sheer number of business opportunities and ways to make money online.
No matter the product, there's always a customer for it.
People have been able to earn money in the craziest ways possible, and the enormous power of the internet as a financial platform is only growing.
A driving force behind this immense sea of possibilities is a fairly generous number of online revenue models that have established themselves as very reliable and successful in everyday operations.
No matter how successful you are, there are probably some tweaks you can make and some channels you haven't considered that could earn you a little bit of extra income.
So, let's dive right in, define revenue model, and take a look at the most popular ways to make money online!
Internet Revenue Models
What is an Online Revenue Model?
An online revenue model is basically a way to generate revenues.
It's the definition of which revenue source or sources prospective marketers should use, what should be the value to offer customers, who pays for such a value, and how to effectively price that specific value.
There are different types of revenue models, and they are a cornerstone of any online business.
That's why it's important for you to read up and learn more about the different types of revenue models for online business you can use to promote, leverage revenues, and get your financial freedom!
Affiliate Marketing
Unlike AdSense, affiliate marketing is a much more active endeavor.
It's more targeted and requires a bit more effort, but it also delivers a significantly larger payout.
Therefore, it's a revenue model for online business that's been steadily growing in popularity for the last 10 years.
In essence, all the aforementioned advertising methods serve as a tool in affiliate marketing.
Basically, as an affiliate marketer, you serve as an intermediary between a company and its potential audience.
Learn More: Affiliate Marketing Guide – The "All You Need to Know"
You find new potential customers and convince them the company in question is worth their time.
When we talk about online marketing, one of the key components are various pricing models, of which the most common are:
CPM (Cost per Mile) – this is the cost an advertiser has to pay for their ad to be seen a thousand times.
CPC (Cost per Click) – in the same straightforward way, this is the cost an advertiser pays whenever a person actually clicks an ad that's on some random site. On the other side of the fence, this is the amount of money an affiliate marketer gets from an advertiser for every ad click that comes from their website.
CPA (Cost per Action) – an even more specific pricing type than CPC. In this case, the marketer gets a commission only if the potential prospect performs certain actions, ranging from filling up forms, making a purchase, or some other action that you want to be taken.
Now, all of these have their own pros and cons, but the general idea is that the more effort is required from the prospective customer, the bigger the payout for the marketer is gonna be.
CPM has the lowest cost for the advertiser, which also means that the publisher earns the least amount for it.
CPC is a bit more cost-effective, and CPA is the most expensive to the advertiser but the most lucrative option for a competent affiliate marketer.
CPA is the most interesting of the pricing models, as its success rests largely on the ability of the marketer to convert its audience, which also means that it encourages positive marketing practices, forcing the business to operate with long-term goals in mind.
On the other hand, advertisers pay more for certainty, and big brands are usually more willing to pay the higher cost that's tied with CPA.
Typically, you'd use CPM for a more general marketing effort, when you're working on your brand visibility and recognition.
As for CPA, it works well further down the sales funnel, once you've got an interested audience that's ready to know more (and ultimately become leads) and is normally more willing to commit and perform the action that you desire.
Learn More: CPC vs CPM – Getting the Price Model Right
Subscriptions
Ever heard of the subscription revenue model?
While it might not be the first thing to come to your mind, subscriptions are probably some of the most direct and straightforward internet advertising models.
Moreover, subscriptions have a number of additional benefits.
First, though, let's understand what subscriptions are all about!
What is a subscription in Affiliate Marketing?
In affiliate marketing, a subscription is a price paid by affiliates for them to have access to content, products or services for a given time period.
These types of content are generally integrated in what is known as clubs – subscription clubs which are split by themes.
The subscription requires the user to pay an amount regularly, during an established period, until the user decides to unsubscribe – something they can do anytime.
The subscription model is very flexible and scalable, and it can be applied to any sort of service or publication you may have.
Companies that work with digital products are an obvious example.
Whether it's a rental service such as Netflix, or some sort of software that is used through an online client (Software as a service, or SaaS.)
If your clients need a change in your offer, or your membership increases, it's fairly easy to adapt to these new situations.
In addition, you can create different subscription offers to cater to a larger audience that might have different needs.
Furthermore, this is a great way to foster and strengthen the relationship between you and your clients.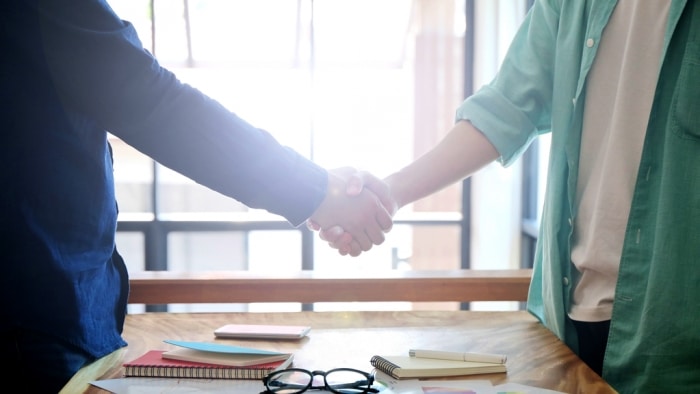 It encourages an ongoing cooperation.
In addition, including discounts on longer-lasting subscriptions galvanizes your clients to stick with you.
As this revenue model grows in popularity, more and more companies are starting to tailor their own subscription offers, even for physical products.
For example, the beauty and healthcare niche giant Birchbox has made a killing on this model.
They service over 800.000 subscribers which get a packet of beauty products each month, for a flat fee of 10 or 20 USD per month (another business of this type is the Dollar Shave Club.)
When we talk about subscriptions, we can also include renewable licensing.
If you're using an antivirus on your computer, or some sort of a professional design software, such as Photoshop, chances are you ran into these licenses, generally renewed on a yearly basis.
Even if your business might not seem well-suited for subscriptions, there's almost certainly a way to implement it!
Guess what?
It would be a shame to miss out on an additional revenue channel, no matter how small.
Ready for another business and revenue model?
Time to explore Ecommerce!
Ecommerce
This one's a no-brainer and one of the online revenue streams that's regarded as a trend by many affiliate marketers.
The most straightforward way to earn money is to sell, or re-sell something.
Since the internet has allowed for an unprecedented amount of globalization, new markets and opportunities are cropping up on a daily basis.
Naturally, when you think of revenue models for Ecommerce, you normally think of giants such as Amazon or Alibaba, but the truth is that this online advertising revenue model works well even on smaller scales.
One of the things that make this website revenue model so awesome is that you can create some sort of merchandise for literally anything, as long as you've got a strong and recognizable brand.
Typically, Ecommerce comes in two flavors:
Business to business (B2B) or business to consumers (B2C.)
The biggest difference is obviously who your client is.
In the case of B2B, you deal with other businesses which means that the orders are usually much larger, and most of the time it's a long-term relationship.
The downside?
That it's difficult to get clients.
On the other hand, B2C are your standard retail sites where a business sells directly to consumers, and nowadays it's really simple and straightforward to set up shop of this type.
A rare type of Ecommerce is B2G, or the business to government model, where you provide a government (of any level) with a product or service.
Even if your business doesn't revolve around products you create and sell, you can always design t-shirts, coffee mugs, and other typical merch people can buy off of you as a means of supporting and promoting the brand they like.
Another affiliate revenue model that could be of interest are micro transactions – a model perfected by a lot of free-to-play games that charge small amounts of money for additional stuff that doesn't tend to influence the success of players.
Normally, the benefits are cosmetic, such as special skins and models of game characters, or even giving boosts that cut down the time necessary to "earn" in-game items.
Even though this model is mostly tied to the gaming industry, there's potential for it to be applied in other niches, too.
Advertising
As long as there was stuff to sell, there was a need to make sure people bought what was sold.
When someone talks about earning money online, Advertising is the second most common way that comes up, right after Ecommerce.
In fact, it's one of the most popular online revenue models.
One of the main benefits of this online business revenue model is that it's complementary to any other revenue stream that you might consider as your main source of income.
More importantly, it's a necessary part of your overall business strategy.
Promoting your products via ads and promoting your brand are extremely important if you wanna remain relevant and successful in your field.
Although there are a lot of similarities, advertising and affiliate marketing revenue models have some significant differences.
When we talk about standard advertising methods, we explore various forms of ads on a multitude of platforms, not only the usual banner ads and pop ups you find everywhere.
Ads can be found in location-based apps such as Google Maps and Foursquare, video ads on YouTube, Dailymotion and other video content platforms, and even targeted emails that you send to your list (yes, this includes spam, too) can be considered a form of ads.
Of course, the culmination of this for most is Google's AdSense, which brings in a simple way to earn money as a publisher.
Sponsorship
Often overlooked, or bundled together with advertising, this is an independent business and revenue model that can be pretty useful.
While sponsorship can be done via ads, it can also be sponsored content, or even reviews (although paid reviews are illegal in the US.)
Sponsored content is simply content that's paid for to be in a more prominent position on a certain site.
For example, there are millions of blog posts published every single day.
It's hard to stand out on major publishing platforms, even if you've got an awesome article or a video, so you can pay to have your article promoted.
You can also get paid to have something sponsored on your site.
This isn't misleading to the audience as the article in question is tagged as sponsored content, but this type of advertising does rub some people the wrong way, so you should think carefully if you want to include sponsored content on your site, as it can hurt you in the long run.
Now, there's an additional benefit to this particular affiliate revenue model.
Sometimes you won't get money, but you can get products either as a gift or a loan for review purposes, which is particularly useful if you own a site or a YouTube channel that deals with product reviews (obviously, your main revenue channel in that case is affiliate marketing.)
This seems to be one way to circumvent the paid review issue, but it needs to be said that your reviews should be objective.
Most companies will value a negative review from an influencer with integrity more than a positive review from someone whose opinion isn't highly regarded.
In addition, sponsorship can work the other way.
With the rise of crowdfunding platforms, a new niche of crowd sponsored revenue has appeared.
If you're an artist, an educator, or some other type of business which might not have a direct value attached to your product, you might look into platforms such as Patreon (which in itself is a subscription-based service) or similar, where people can leave a monthly donation to support creators and businesses whose work they admire.

Other crowdfunding platforms could also be considered a type of sponsorship, as people pay for unfinished products, causes, and so on.
Data Trading
A highly controversial, but valid type of online revenue model is trading of collected data.
This can be done directly and indirectly.
This can get really ugly sometimes, especially when we talk about large scale cases, such as what happens in Google and Facebook in what regards collected personal information.
Now, the idea that big companies are selling your data to advertisers might sound appalling to you, but it's usually legal.
Why is selling personal customer data to advertisers legal?
For two reasons: a) you've agreed to their privacy policy (probably without reading it, as we're all prone to do) and b) they sell the data in bulk without direct connection to you.
In fact, while Facebook claims right off the bat that it's not using your personal information, when you dig a bit deeper through their data policies they do admit they provide non-Personally Identifiable Information to third-parties, to advertising and analytics agencies, as well as vendors, service providers and other partners.
While this might leave you with a bit of a sour taste in your mouth, data collection can be utilized in an ethical way on a smaller scale, namely in lead generation.
If you're transparent about what you do with the collected data, and if your audience gets something in return, you can sleep peacefully, even if you utilize this revenue channel.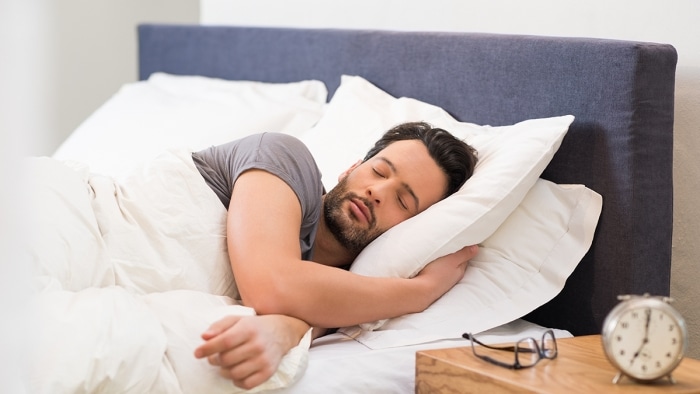 Now, as you may have noticed, most of these revenue models are interconnected.
Subscription is essentially repeat e-retail, affiliate marketing uses advertising methods, and sponsorship can use subscription and ads.
In the same way, lead generation can be done with affiliate marketing.
In fact, it's one of the most common ways people leverage affiliates to maximize their ROI.
Conclusion
Now that you've learned the definition of revenue model and have been able to understand some of the most profitable models you can play with, it's time for you to know one very important business lesson:
Almost all successful business people tend to put their eggs in many different baskets.
Don't put all your effort, time and financial resources into one single thing!
Explore several online revenue models!
Indeed, with a little bit of creativity, you can leverage multiple ways to earn money out of your product.
The whole point of this article is to inspire you to think creatively and be more efficient in your money-making activities.
After all, if it's wasteful to throw away food, the same could be said for potential revenue that you're missing out on.
What to do?
Forge ahead, and scoop all of those breadcrumbs!
Trust me: you might be surprised about how many there are!
Finding the best revenue model can be difficult – Which is why we have the best support crew, to help you earn big.
What are you waiting for? Sign up on Mobidea and we'll help you earn that sweet cash!
Advertisement


Xavier Santana
Moral Support Hero
More articles from Xavier Santana
Xavier comes from a background of Finance and Management which means he loves numbers, sheets, data and lives for analysis. This is the reason why he likes to say he was born to be dedicated to Media Buying. This business is all about analyzing, testing and experimenting with different banners; it's about seeing what others don't after spending hours surrounded by numbers. It's a thrill and a hunt and he happens to think it's the best job he could possibly have. When he isn't worried about helping Mobidea become better than it's even possible, Xavier enjoys playing softball with his childhood friends!