Guides & Tutorials
Last updated on April 18, 2023
by
João Aguiar
5 min read
Advertisement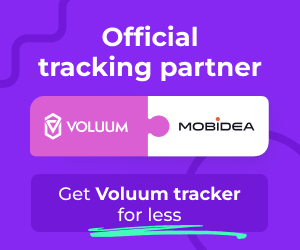 Real-time bidding, or RTB, is an undeniably powerful tool that can boost your profits.
However, it typically only serves low-quality traffic, which doesn't convert well.
Of course, it can be serviceable — but if you're looking to increase your profit and build a better relationship with your publishers, it won't be enough.
Fortunately, it is possible to get more out of RTB platforms: you just have to find reliable partners.
Today, we have asked our friends at Adsterra to outline how premium real-time bidding works and how it can benefit you — especially if you're a popunder network or simply want to sell tons of impressions.
Who Can Benefit the Most From Premium RTB Services?
Let's start off by saying that pretty much everyone can appreciate the extra benefits provided by premium RTB platforms. After all, they provide many advantages over your competition, like increasing publisher retention as you consistently send them high-quality ads.
However, some SSP platforms will be able to get more out of premium RTB services than others. It would be advisable to consider looking into them if you…
… are looking for higher payouts.
… have millions of undemanded impressions from direct publishers.
… are a network with niche traffic that is looking for HQ ads in iGaming, Video, Software, and a few other similar verticals.
… enjoy varied and broad demand from CPM, CPC, and CPA campaigns.
How Premium RTB Platforms Work
First, let's take a look at how premium real-time bidding services work on the example of Adsterra's RTB Platform.
Just like regular RTB platforms, premium ones automate the process of buying ad impressions through real-time auctions. As a DSP (demand side platform), Adsterra accepts traffic from SSPs (supply side platforms) through the endpoints located on the SSP's servers. This is done via API or manual integration.
Here's how the buying process works:
As the user visits your publisher's website, their data is immediately sent to the SSP platform, which then sends out a bid request to Adsterra's DSP.
Once the request is received, Adsterra parses the most relevant ads for that user's set of parameters. All platforms use a different number of parameters — Adsterra's is quite high at 20.
Once that's done (and it is a fully automatic process that happens in real-time while the website is loading for the user), an auction is held on the SSP's side. What happens next depends on the RTB platform — Adsterra supports first-place auctions, meaning the highest bid typically takes the lead.
The winning ad is sent to the user — perfectly tailored to incite them to interact with it!
What Makes Premium RTB Unique?
Real-time bidding is a pretty straightforward feature.
However, because of this, some platforms make it too simple, reducing the potential amount of profit you can make with its help.
Here are some of the things that set premium RTB services apart that you should look out for to maximize your earnings:
Distilled traffic, categorized by as many parameters as possible.
Global ad coverage with direct offers from a wide variety of GEOs.
High payouts for any Tier traffic.
Many premium platforms also usually only work with high numbers of impressions, from around 1M daily.
No proxy/bot traffic.
Highly personalized customer service with managers that can help you to monetize 100% of your traffic.
Transparent and thorough stats so you could always keep track of your progress.
All these factors combined allow premium RTB platforms to ensure only the best quality impressions and clicks in a cost-effective way.
Final Thoughts
If you want to increase your profits in the long run, and build a better relationship with your publishers, premium RTB services would be a great choice. We recommend trying a few of them out first before settling on one — no matter how good the terms are, sometimes things just don't click.
Adsterra's premium RTB service is currently looking for new reliable SSP traffic providers, particularly ones that can serve over 1M Popunder impressions daily and that support OpenRTB or the XML/JSON feed.
In return, Adsterra can provide you with automated regular payouts, high CPM rates (up to $55 per 1,000 impressions), and over 20K readily available ad campaigns.
If you want to boost your campaigns or elevate your network to a new level, join Adsterra's RTB platform here.
See also:
Advertisement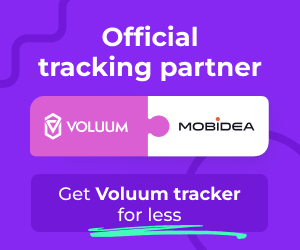 João Aguiar
Head of Digital at Mobidea
More articles from João Aguiar
João is the Editor-in-Chief at Mobidea Academy, a tech player, dynamic, proactive, and fun! When he's not focusing on his role, he enjoys eating tasty food.
Guides & Tutorials
Do you want to increase your income? Super Affiliate Zac Johnson gives you 4 easy ways to do it with affiliate niche sites!
Guides & Tutorials
Learn how to create Native Ads that effectively increase conversions and maximize your affiliate marketing profits like a real master!
Guides & Tutorials
Build profitable campaigns with mobile pop traffic by paying close attention to this tremendously informative pop traffic article!