COVID-19 and Affiliate Marketing: Any Gold Opportunities for Affiliate Marketers?
We're all aware of the most discussed topic of the moment: coronavirus or COVID-19. To prevent the risk of these times becoming even more difficult, most countries have recommended self-isolation, and in some, total lockdown is being actually imposed by the authorities.
So, let's get down to business a bit: what does the quarantine mean for the affiliate marketing industry and, in particular, push ads?
This article was written as a collaboration between Mobidea and RichPush, so look out for some tasty offers that you can promote through these difficult times.
We've analyzed the controversial affiliate marketing experts' thoughts on COVID-19's impact. There are some working ways to not lose your money in these tough times, and these ideas can help you build your strategy.
Moreover, at the end of this article, you'll find some recommendations on running push traffic effectively with a fresh $200 bonus on RichPush, and a list of recommended offers from Mobidea.
What Experts Say?
We've come across some opinions that people in quarantine pay more attention to ads, and, therefore, the average CPC is growing.
But is it a typical case? What offers would be the most popular and which ones would suffer?
Let's see!
Charles Ngo, Affiliate Marketing Expert
"Offers are going to be affected. If it's a physical product, there are going to be supply and fulfillment issues.
Lead generation offers might do better. However, remember that a lot of them get monetized from the advertiser through call centers which should be shutting down. The call centers could pivot to allow the agents to work from home.
The biggest impact will be on conversion rates. If people are losing their jobs or they are fearful of losing their jobs, then they're going to hoard their funds.
But with every crisis, there is always opportunity.
1. This is going to be a spark for working from home.
2. People will want supplements to boost their immune system.
3. Everyone realizes how important life insurance is.
All of these are opportunities for affiliate marketers."
---
Ian Fernando, Affiliate Marketing Expert
"Traffic and conversions are definitely down in this pandemic. I think people will rethink how to adjust their offers and campaigns according to the needs in the current situation. For example, I am considering if there are offers that can help or how to adjust landing pages to fit the scenario we are in.
Maybe more VSL offers would benefit currently? Maybe remote work offers? There is a lot of variety out there that just needs a bit of rethinking".
---
KJ Rocker, Affiliate Marketing Expert
"There are massive changes. Traditional offers are not working because people are trying to save money and won't be spending it on things they won't need. Instead, offers which help people are converting at the moment, for example, delivery services, grocery delivery, smart health gadgets, money transfer services, life insurance, income protection, mortgage refinance, and entertainment-related offers".
---
"I am thinking health and financial offers will spike. As for the financial ones, they could be, for example, on how to make money online, how to prosper during a stock crash, bankruptcy, or refinance debt relief".
At the same time, Joey thinks anyone who is running unethical and unfair affiliate ads related to coronavirus act unprofessionally: "I was somewhat angry to see a few CPA networks and advertisers sending me emails with sleazy subject lines bragging that "We Have Coronavirus Offers!!!" like they were saving the day".
---
Nick Lenihan, Affiliate Marketing Expert
"With some countries locking down their residents completely I think we're in an interesting situation regarding online marketing. Some verticals are going to suffer big, some might be unphased, and some are going to thrive.
Advertisement
Verticals that may suffer: Travel, Dating, some physical eCommerce products, dropshipping, some types of investment products, some lead generation, anything related to sports or events,
Verticals that may thrive: Make money online, digital products, online gambling, health/beauty, insurance, some types of loans, sweepstakes, adult, streaming, games, survival, apps (food delivery?), online learning."
---
Luke, Founder of affLIFT
"I believe that most verticals are going to be negatively impacted by what is happening in the world right now with the Coronavirus. It's hitting every market. In fact, we just had a member on affLIFT post this in our live chat:
yordan_ssss: "so coronavirus anyone seeing shitty returns? Had my profitable offer decreased in CPA by $20″
Certain verticals will likely have a bit less damage. For example, the adult industry seems to thrive no matter what you throw at them and more people spending time at home stuck in their house is probably not going to cause a negative impact there.
I can also see how online dating might come out of this better than other verticals. People are stuck in their homes and apps like Tinder aren't as viable as an option to meet someone, so maybe you head to Plenty of Fish or search for a niche dating site and start meeting new people to talk to online.
The affiliate industry seems to perform better during a recession than in other industries. Affiliates are mainly people just looking to make an additional income online. A recession leads to people looking for that kind of opportunity.
So, I believe overall we're going to be alright as an industry."
---
"A test I've personally done was spend $2000 on traffic and compare the data pre-corona virus and right now in the pandemic.
Interesting findings are that CPM's tend to be up to 5X lower in countries like IT and FR.
CTR on bridge pages is 1-2% higher than usual.
CR is 90% lower than usual.
It appears that with everybody working from home / in quarantine a lot more users are active on the internet driving down CPM rates. Advertisers might not want to advertise during these critical times or stay with the same budget resulting in a big oversupply driving down the CPM prices.
Users have nothing better to do and are quite bored (assumption) hence they click through ads and landing pages but don't convert.
Users are focussing on buying necessities only and don't do any impulsive buying as the near foreseeable future is still uncertain."
---
"Due to coronavirus pandemic, my 2 affiliate websites which were depending on the travel & hotel industry are completely crushed down, as nobody is traveling these days and countries are in lockdowns.
Markets like the US, UK, Iran & Italy are at the worst stage.
I have started new websites in health as more people online now focus on boosting immunity to stay away from coronavirus. I make campaigns focus on health in terms of SEO & Google Ads and find the best offers for boosting health: now everyone wants to stay healthy and buy healthy foods online.
For an affiliate marketer, these challenges are always part of the game & I am always getting prepared for the bad economy. Don't panic, be prepared!"
---
RichPush experts have added some thoughts on what offers to run on push ads and how to stimulate CTR growth.
So, to sum up:
Sport Betting offers are unlikely to perform well these days as a huge number of sports events have been totally canceled for some time. Click-to-call offers are likely to shut down, and also COD offers – which are already showing a huge decrease.
The most popular offers are predicted to be:
Sweepstakes: Food, Games, Adult, Giftcards, etc.
Crypto, Finance: people are seeking additional sources of income.
Online Dating & Adult: the more time in self-isolation, the more time people will spend on entertainment, and this kind of offer is no exception, to say the least.
Health and Nutra: health and self-care are now one of the most discussed topics. Some examples are Vitamines, Immune supplements and Health Insurance.
Apps: Food delivery, Games, News, Health and Fitness, Communications, and Utilities.
Gaming: another result of the need for entertainment in the period of quarantine.
This will give you an idea of which verticals to look at, but you may also wanna drill down into trending offers in each class, to get a headstart in choosing which offers you wanna promote.
One of the best places to find popular offers is Mobidea.
So, if you're not already a member, head over to the sign-up page and grab an account. It's free to create an account, and you'll be able to choose from hundreds of offers that you can start promoting right away.
For those who wanna find out which are the offers with high potential right now, check the list below:
Important Note: any reference to Coronavirus used with promotional purposes is under every circumstance strictly forbidden and will not be tolerated. The use of such reference will lead to the immediate block of your account without further ado.
These are super easy to promote with huge potential earnings per click, and you can always speak to your account manager if you need any tips on how to get started.
Now that you have a good idea of which offers to run, you're gonna need a good traffic source to promote them.
On RichPush the setup is quick and easy, and optimizing your campaigns is a breeze.
Let's look at how to use them and find out what you can do to get started right away.
Some tips on growing CTR on Push ads from RichPush:
Relevant emojis can add 10% to your CTR.
Add and test new creatives – CTR has shown growth by up to +50% this way.
Target New Subscribers Only: up to +50% to CTR. Allows following the date of the user's subscription to push notifications.
Macros of geolocation: specify the city in your campaign and increase CTR by up to 20%. This tip works best for Dating offers but is relevant for others as well.
To support your campaigns and make them more cost-effective during the pandemic, RichPush offers a $200 bonus to all new and inactive clients. From March 25, 2020, to April 25, 2020:
Make a deposit and insert the promo code X2BONUS when adding funds/tell it to your Account Manager.
Spend $200 on your push ad campaigns.
Confirm to your account manager you've completed the terms.
Receive a bonus of $200 to your account within 24h.
Only clients with custom email domains are allowed.
There are only 100 bonuses left. Meet all the terms here.
Educate yourself, test and scale your ad campaigns to the maximum and, what is the most important, stay safe! 😉
Advertisement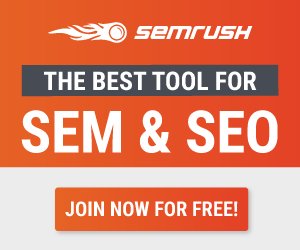 Tags: Affiliate Industry