Advertisement

Introduction
Blockchain and crypto events are a great way for affiliate marketers to network and meet industry leaders.
In addition, they're a fantastic opportunity to develop your knowledge base and learn about the latest developments in the industry.
Ready for this?
Then it's time for you to check the top blockchain and cryptocurrency events that you should attend in 2018!
Check both established and new cryptocurrency events, understand the types of cryptocurrency conferences you can attend, and decide where you wanna go!
Top Blockchain and Crypto Events in 2018
May 28 – 29, Berlin, Germany
Blockshow is one of the largest conferences in the industry and showcases blockchain technology solutions.
It's often used as a platform to announce new startups and ICOs.
This conference hosts the ICOscars, which are amazing awards presented to selected startups.
Blockshow Europe is one of three events in this conference series.
Want some info about the others?
Blockshow USA is scheduled for August 2018 while Blockshow Asia will be held in November.
May 31 – June 1, Hamburg, Germany
This is a two-day conference where industry leaders, experts and entrepreneurs discuss all the different aspects of blockchain technology.
There are discussions focused on current and future potential uses in many other industries.
Unchain 2018 will feature 20 speakers from 10 countries, including:
Erik Voorhees, founder and CEO of Shapeshift
Rosine Kadamani, co-founder of Blockchain Academy
Eric Benz, founder and CEO of Bitnation
Susanne Tarkowski, co-founder and CEO of Cryptopay
June 6 – 7, London, United Kingdom
This is one of the foremost blockchain conferences to be held in Europe.
The conference will run in two parallel sections, each consisting of interactive panels and presentations by industry experts.
This blockchain conference provides a good networking opportunity for affiliate marketers.
The main speakers at this blockchain show will be:
Marloes Pomp, Program Blockchain Officer for the Netherlands Government
Iman Mutlaq, CEO of Sigman Investments
Bogdan Maslesa, founder of Universal Crypto
Arnab Naskar, CEO of Sicos
Jimmy Nguyen, CEO of nChain Group
June 11 – 12, New York City
This Bitcoin summit is all about cryptocurrency valuation techniques, pricing, diversification strategies, reporting requirements, and security risks.
Here, you'll be able to network with some of the industry's leading investors and investment managers.
Summit attendees can gain a thorough understanding of cryptocurrency and blockchain technologies, a critical foundation for affiliate marketing in this industry.
Ready for this crypto conference?
Prepared to attend one of the best cryptocurrency events?
Check some of the speakers that shall be there, then:
Charlie Shrem, founder of CriptoIQ, and ex-Vice Chairman of Bitcoin Foundation
Vinny Lingham, CEO of Civic Technologies
Cory Johnson, Chief Market Strategist at Ripple
Mark Lynd, advisor to IBM Data Council
Arianna Simpson, one of the Top 40 Women of Bitcoin
June 11 – 13, New York City
This event focuses on cryptocurrency investments, crypto assets, and ICOs.
It attracts industry leaders and blockchain technology experts from around the world, including over 1,000 company CEOs and more than 40 renowned industry speakers.
The World Blockchain Forum is a great venue for affiliate marketers to network and form profitable partnerships.
This blockchain event will allow you to gain insights from the following speakers:
Bruce Fenton, founder and CEO of Chainstone Labs
Gabriel Abed, founder and Director at Bitt Inc.
Steven Dakh, CTO of Smartwallet
Trevor Koverko, CEO of Polymath
Alex Lightman, CEO of Tokencommunities Plc.
June 20 – 21, Singapore
This multifaceted blockchain congress includes a discussion of how financial institutions see blockchain technology aligning with their broader digital strategy.
Other topics that are gonna be covered at this event for blockchain masters?
The latest blockchain use cases, regulation, interoperability with legacy technologies, and the operation of ICOs.
Wanna get to know who are the speakers that you can listen to at this conference of blockchain?
Notable speakers include:
Naveen Mallela, Executive Director of Technology at JP Morgan
Sagar Sarbhai, Government and Regulatory Lead for APAC and the Middle East for Ripple
Roy Lai, founder and CEO for Sentinel Chain
Jon Rout, Business Development Director, APAC for Digital Asset
July 6 – 13, London, United Kingdom
One of the best fintech conferences in 2018?
Yes!
This financial tech event is gonna be held in the world's financial capital and it promotes the conversation between established firms, entrepreneurs, disruptive startups, governments, media and investors.
Conferences, exhibitions, workshops, hackathons and meetups are gonna be held throughout the week.
London Fintech Week includes blockchain hackathons and a full day conference on blockchain and crypto-finance.
Agendas accommodate plenty of time for networking and meeting innovators and industry experts.
The event expects to host between 600 and 1,000 conference delegates from more than 50 countries around the world, creating a perfect opportunity for affiliate marketers to establish partnerships and grow their networks.
Speakers include:
Jason Kelly, GM of IBM Blockchain Services
Richard Crook, Head of Emerging Technology at RBS
Peter Smith, Global Head of Industry Policy Liaison for TISA
Adi Ben Ari, founder of Applied Blockchain
July 11 – 13, Atlantic City, New Jersey
Billed as the largest crypto event in the history of blockchain, this conference will have over 120 exhibitors and more than 5,000 attendees.
This 3-day event enables you to meet leading blockchain developers and network with investors and blockchain enthusiasts.
You can learn more about investing in blockchain startups and ICO crowdfunding, as well as the future of blockchain development.
Speakers include:
John McAfee, renowned blockchain expert, who will deliver the keynote address
Cindy Yang, co-head of Duane Morris LLP
Alex Mashinsky, CEO of Celsius Network
Sharon Lin, Chairperson at the MIT Bitcoin Club
Alex Bessonov, CEO of BitClave
July 26 – 27, Washington, D.C.
The first edition of the Blockchain Conference was held in London, back in 2015.
Since then, this blockchain roadshow has been held in many other cities around the world.
You can learn about blockchain trends and beyond, what to look out for when evaluating ICOs, and you can also attend presentations delivered by leading blockchain companies.
This conference gives you a whole lotta time for networking.
It includes an impressive line-up of speakers, most notably from Amazon and Overstock.com.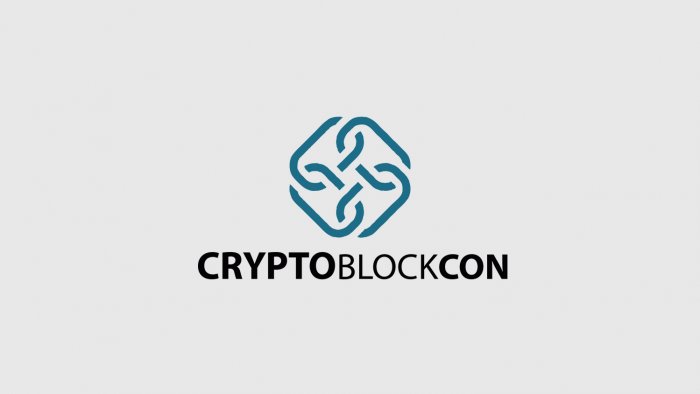 August 14 – 15, New York City
The Big Apple is gonna be the perfect spot for you to attend one of the big crypto events!
Cryptoblockcon brings together cryptocurrency and blockchain enthusiasts to discuss the future benefits of blockchain and crypto assets.
The conference also showcases innovative companies in this space.
Affiliate marketers can hear from top speakers, network with investors, and meet startups using blockchain to disrupt some of the largest industries in the world.
This is one of the top cryptocurrency events and that means you can't possibly miss it!
The lineup of speakers includes:
Miko Matsumura, founder of Evercoin
Crystal Rose, founder and CEO of Sensay
Jeff McDonald, VP of NEM Foundation
Ben Marks, founder and CEO of Blocktrade Capital
August 22, Los Angeles, California
This conference provides an excellent opportunity for affiliate marketers to tap into the huge potential of the cryptocurrency market in China.
The Chinese government has recently banned ICOs and cryptocurrency trading platforms, which has forced Chinese investors, blockchain startups and mining companies to look for alternative solutions.
The United States is one of their top destinations for business.
This one-day conference discusses technology innovations and market trends in the blockchain and cryptocurrency industry.
It enables opportunities for networking and for collaboration between the two countries.
Expert speakers include:
Jeffrey Levinson, founder and CEO of Securitech Blockchain Industries
Jack Liao, founder of BitcoinGold and CEO of LightningASIC
Joe Rubin, co-founder and MD of FundingPost.com
Xiahong Lin, founder and CEO of Bodhi
October 27 – 28, Austin, Texas
What?
One of those unmissable bitcoin crypto events?
Yes!
This is the fourth edition of this annual conference for bitcoin, blockchain and digital currencies.
This two-day event includes workshops on cryptocurrency security, wallet management and crypto taxation.
Speakers cover topics on blockchain technology and application, investment opportunities and risk, and cryptocurrency regulation.
Conclusion
While it may be impossible to attend all these upcoming crypto events, they all present a golden opportunity for affiliate marketers to develop their knowledge about blockchain technology and cryptocurrencies.
They also provide an invaluable platform to connect with targeted investors and evaluate startups for new affiliate marketing opportunities.
Ready?
Explore these awesome cryptocurrency conferences, decide which ones you must attend, and buy those plane tickets like a pro!
Cheers!
See Also:
Advertisement

Crypto
Get ready to check the ultimate list of cryptocurrency terms and acronyms and understand everything you need to know about crypto!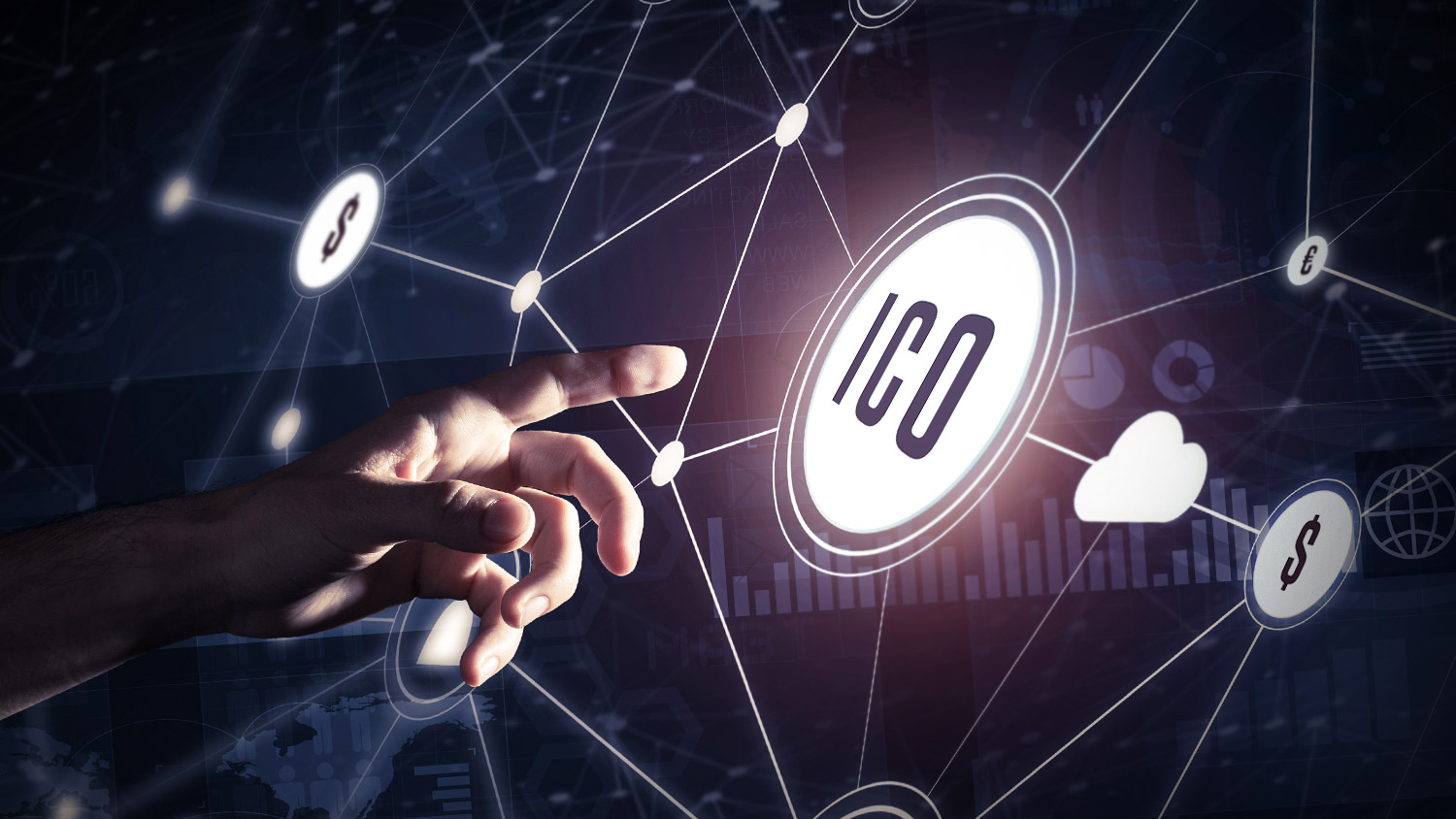 Crypto
Understand what is an ICO and how this remarkable technology is changing the landscape of business all over the known world!
Crypto
Get ready to check an array of interviews with key opinion leaders and make up your mind about blockchain, the amazing technology that's changing businesses all over the globe!