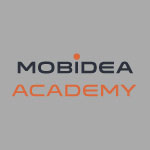 AdPlexity eCommerce 25% Lifetime Discount Coupon 2018
You keep asking yourself how do the big guys in eCommerce do it, right?
We also bet you don't find an easy answer.
Here's the plot twist!
You shouldn't ask. You have to spy!
eCommerse has never been hotter and we've got something that will be a game-changer!
AdPlexity's eCommerce service will take you through the short cuts of eCommerce. With it you're gonna:
Spy on top converting eCommerce venues from 100,000+ Shopify stores
Pull VIP information on 70,000,000+ products
Be the first to know about new arrivals before they even hit the shelves
Stay on top of your game with information on historic price changes
And guess what!
You'll get a 25% lifetime coupon if you signup through Mobidea.
Just click the "Claim This Deal" button below!