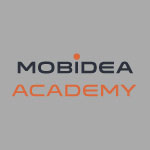 UngAds Coupon: Get $50 Bonus
UngAds is a global advertising network that offers a full suite of advertising and monetization solutions for marketers and publishers. With its innovative technology and advanced targeting capabilities, UngAds ensures high-quality traffic and improved ROI for advertisers.
It offers three advertising formats: push notification ads, popunder ads, and native ads.
Some of UngAds' key features are:
Advanced Targeting: Enables advertisers to reach their target audience based on various metrics like location, device, operating system, browser, and more.Good Traffic Volume: With vast reach, especially with push notification ads, UngAds ensures increased exposure for advertisers.
Competitive Pricing: It offers competitive pricing models like CPC, CPM, and CPA (for popunders only).
Dedicated Account Managers: Advertisers can get personalized support from the dedicated account managers at UngAds.
Fast Campaign Moderation: Ads are approved within 20 minutes of submission, ensuring faster campaign deployments.
This network is a great choice for advertisers who want to get high-quality traffic at an affordable price. With its advanced targeting capabilities and dedicated support team, it's easy to launch successful campaigns.
Claim Your UngAds Coupon
Test it out today! Use our exclusive coupon code MOBIDEA and get a bonus of $50 on your first deposit.
Don't miss out on this amazing offer! The bonus is available for a limited time only. Hurry and take advantage of this exclusive promotion before it ends on December 24, 2023.
Act now and catapult your advertising campaigns to new heights with UngAds! Click here to sign up.
Wanna learn more about their platform? Read our in-depth UngAds review.