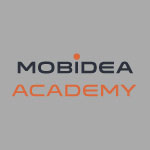 Shopify Free Trial: The Easiest Way to Start an eCommerce Store
If you're taking eCommerce by storm, it's hard to imagine you're skipping Shopify.
To give you a kickstart, they are offering a 14-day free trial!
Setup your store and get to know the platform inside out before you decide to commit to a paid service!
Here's what you can accomplish in 14 days:
Add products and product details. Test and edit until what you see WOWs you!
Organize your products in a collection
Set up Shopify Payments
Set up a third-party payment provider supported by Shopify
Master the Settings page – configure taxes, shipping, and other sales channels
Explore the Shopify Theme Store for ideas on beautifying your store
Explore the Shopify App Store to find any apps to customize what your store can deliver
Here are the best perks for you:
Zero coding skills required
You can't start selling before you have everything setup. So why pay for preparing the ground, when you can do it for free?
If you decide Shopify is not the right platform, you simply don't choose a plan at the end of your trial period. There will be no surprise charges, just your store being 'frozen'
If you decide to go pro, pick a plan and continue with your store – you won't lose any of the work you've done
Sounds like a good deal to us!