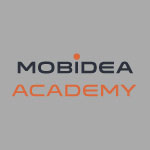 Proxy-Seller Exclusive Promo Code
Get a 15% discount for the personal proxy from Proxy-Seller!
Proxy-Seller is one of the leaders in the IPV4 and IPV6 proxy market.
It's got a simple and user-friendly interface, a multifunctional personal cabinet, an awesome technical support 24/7, a referral program, and much more!
Proxy-Seller showcases a tremendous diversity – 70 networks and 150 subnetworks.
Don't waste your chance!
Get a cool proxy for a super sweet price with the promo code "mobidea"!