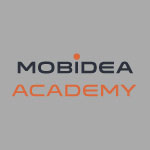 PowerAdSpy Coupon: 10% Lifetime Discount
Take advantage of our exclusive lifetime PowerAdSpy coupon!
PowerAdSpy is the Google of Ads, helping customers search and analyze every digital ad on the planet, be it in search, display, social, native or mobile.
Here are the platforms you can spy on:
Facebook
Google Ads
Google Display
YouTube
Instagram
Reddit
Quora
Native Ads
Give it a try and use our promo code mobidea10 to get 10% off for life!