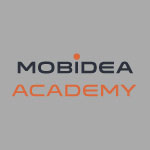 MagicAdz Promo Code: Lifetime 15% Discount Coupon
Editor's note: MagicAdz is no longer available, find other spy tools alternatives here.
MagicAdz is a great Facebook ad spy tool. Their advanced AI system brings some really hot stuff to the table.
Unlike other tools, MagicAdz is designed especially for affiliates and their unique needs.
The tool automatically finds affiliate ads and singles them out from branding ads. Affiliates can easily filter any ads by their verticals or search inside ads, landing pages and more.
No matter what hat you wear MagicAdz can help you get the info you need to maximize your performance.
So what do they have?
Filter for affiliate ads only and their verticals – for example, casino, crypto, sweeps, nutra, solar, or any other.
Preview and download pre-landers, including cloaked ones.
Powerful search: by ads, user comments, redirects, or landing page search including specific HTML code!
Search by offer section- easily search by the offer and see the ads connected to this offer.
Filter eCommerce ads – from the biggest platforms such as Shopify, Woocommerce, Magento and more.
Big words, we know. That's why we'd suggest you just try their one-day free trial and see how much you can benefit from using the tool.
Use the promo code spy15 to get a 15% lifetime discount on the Pro and Premium plans!
To learn more about this tool, read our in-depth MagicAdz Review.