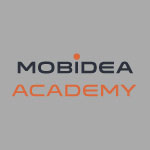 Affise Promo Code: 10% Off + 30-Day Free Trial
Take advantage of not only a 30-day free trial but also a discount for the first month at Affise.
Affise is a SaaS Performance Marketing Platform for advertisers, agencies, and networks to manage, track, analyze and optimize online advertising campaigns in real-time.
Both big and small companies are using Affise to drive their business forward with conversion-based costs instead of paying for clicks.
Be among them!
Here's what you can expect when choosing Affise:
Total budget control
24/7 Support
Feature-rich API
Smooth migration
and much more…
Whether you think of switching to Affise from other platforms or you are new in business and want to start with Affise, with their on boarding package and automated offers pulling service, CPAPI, your migration, and the setup process will be fast and easy.
Manage your ad campaigns successfully with Affise!
Don't forget to use the promo code Mobidea10 to get 10% off!
Read our Affise Review here and learn everything you need to know about their platform.