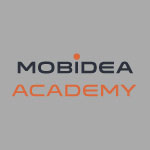 Kadam Coupon: Exclusive 10% Bonus
Why Kadam?
If you're an advertiser in search of a one-stop-shop ad network that offers diverse ad formats and vast volumes to cater to all your campaign requirements, then look no further—Kadam is the answer.
This advertising network (which is also a DSP) offers six main ad formats, each with massive daily traffic:
Native – Almost 14 billion impressions
Classic Push – More than 12 billion impressions
In-page push/On-site Push – More than 2 billion impressions
In-app push – More than a billion impressions
Click under – Also more than a billion impressions
Display ads – At least 7 billion impressions
Aside from its massive ad volumes, Kadam's most notable features that will surely make you want to try it out are:
Unlimited number of ad creatives per campaign
Comprehensive reporting
24/7 customer support
24/7 campaign moderation
Fraud Filter
How To Claim Your Kadam Coupon Bonus
Interested yet?
If you are, then don't forget to use our exclusive coupon code: MOBIDEA
With this promo code, you'll get a 10% bonus on your first deposit!
Register today and experience the boost that ample traffic can give your campaigns.
Do you want to learn more about this advertising network? Read our in-depth Kadam review.