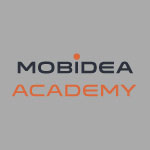 AdOperator Coupon – Get a $200 Balance Bonus
Why AdOperator?
If you're looking for the most effective way to advertise online, you've come to the right place! AdOperator offers more than just quality service — it's an Advertising Network built for success.
With filtered traffic from over 6000 direct publishers, a team of customer support experts who are results-oriented, integration with the most popular trackers, and an easily manageable system that works with all verticals and niches in any country, AdOperator has quickly become a powerhouse in the advertising industry.
Looking to get your ad up and running quickly?
They've got you covered there, too: their quick approval system helps ensure no time is wasted on complicated or slow processes. And with detailed statistics available at your fingertips, you can rest assured that your data is always under control.
Plus, no matter what type of payment system you prefer — they have you covered! So why not take full advantage of advertising with AdOperator today?
Wanna learn more about AdOperator? Read our in-depth AdOperator review.
How To Activate Your AdOperator Coupon
If you're an advertiser looking to start with Adoperator, the great news is that Mobidea's coupon codes can give you an amazing boost. All you have to do is register and top up your account—the first 100 people will get an extra special bonus from us using our special codes.
For a top-up of $2000 or more, use the promo code MOBIDEA200 and get a $200 bonus in your balance.
If you ever need help during your journey as an advertised in AdOperator, there are plenty of ways to contact the support team:
Telegram bot: @adoperator_official_bot
E-Mail: support@adoperator.com
Skype: live:.cid.ae036f1c3bf6fd48