Hey everyone,
The 2022 Mobidea's Summer Challenge
is around the corner!
In August, Mobidea is celebrating summer and launching a new challenge on
African Offers
.
The rules are straightforward: promote African offers or smartlinks from the list of countries below, and reach the top of the table!
Challenge dates:
From August 1 to August 31, 11:59 PM GMT
Allowed Offers:
any offers from the following countries are accepted to participate in the Summer Challenge - Angola, Benin, Botswana, Burkina Faso, Burundi, Cameroon, Cape Verde, Central African Republic, Côte d'Ivoire, Democratic Republic of Congo, Djibouti, Eritrea, Eswatini, Ethiopia, Gabon, Ghana, Guinea, Guinea-Bissau, Kenya, Lesotho, Liberia, Madagascar, Mali, Mauritania, Mauritius, Mozambique, Namibia, Nigeria, Republic of the Congo, Rwanda, São Tomé and Príncipe, Senegal, Sierra Leone, Somalia, South Africa, Sudan, Tanzania, Togo, Uganda, Zambia, and Zimbabwe.
Note:
Smartlink traffic is also allowed
Prizes:
Any affiliate that reaches the goal below will receive the prize.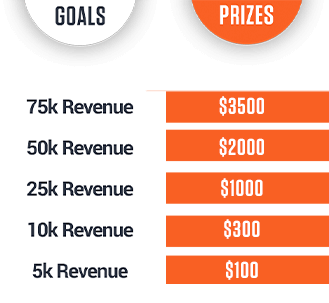 If you need offers or suggestions to get started, reach out to us via the platform's live chat.