We hope you are well and ready to celebrate with us our 11th anniversary!
Yup, it's been 11 years in an ever-changing and competitive industry. We're very proud to celebrate one more year with you all!
Of course, we have something special to mark this special date.
The Mobidea's 11th Birthday Challenge is here!
Challenge dates:
From June 1st to 30th, 11:59 PM GMT
Offers:
Any offers from the following verticals are allowed for the 11th Birthday challenge - Sweepstakes, Mobile Content, and Casual.
Smartlink:
In case you don't run single offer campaigns, it's totally fine! Every affiliate working with Smartlinks will also be eligible to participate in the 11th Birthday Challenge, either Mainstream, Push, MENA, or Casual Smartlink.
Prizes:
Every affiliate that reaches the goal below will receive the prize.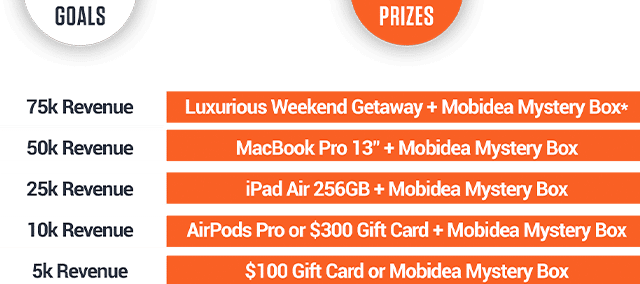 * the Mobidea Mystery Box will be sent to affiliates within Europe. If you're living outside Europe, you will receive a $100 Gift Card instead.
Restrictions:
No logos or brand names of Mobile Operators, Carriers, Banks, Payment Solutions, etc. No names of Monarch Family, Celebrities or even a regular citizen (unless you have his/her official permission). No use of the word "Free" or "Best".