Hey everyone,
Mobidea announces the
2022 Black November Contest
!
During the month of November, we'll be celebrating our own take on Black Friday.
Promote single offers or smartlinks to be one of the lucky ones awarded with huge prizes!
Do you want to be part of it?
Find the rules below and get ready to reach the top of the prizes.
Contest Dates:
From November 1st to November 30th, 11:59 PM GMT.
Allowed Single Offers:
Any offers within the following categories - Surveys, Sweepstakes & Coupons (use the platform filter to show all the allowed offers for the contest).
Allowed Smartlinks:
All Smartlinks available on Mobidea.
For more info and details, reach out to your Account Manager or via the platform live chat.
Prize:
Any affiliates that reaches the goals below will receive the prize in their Mobidea balance.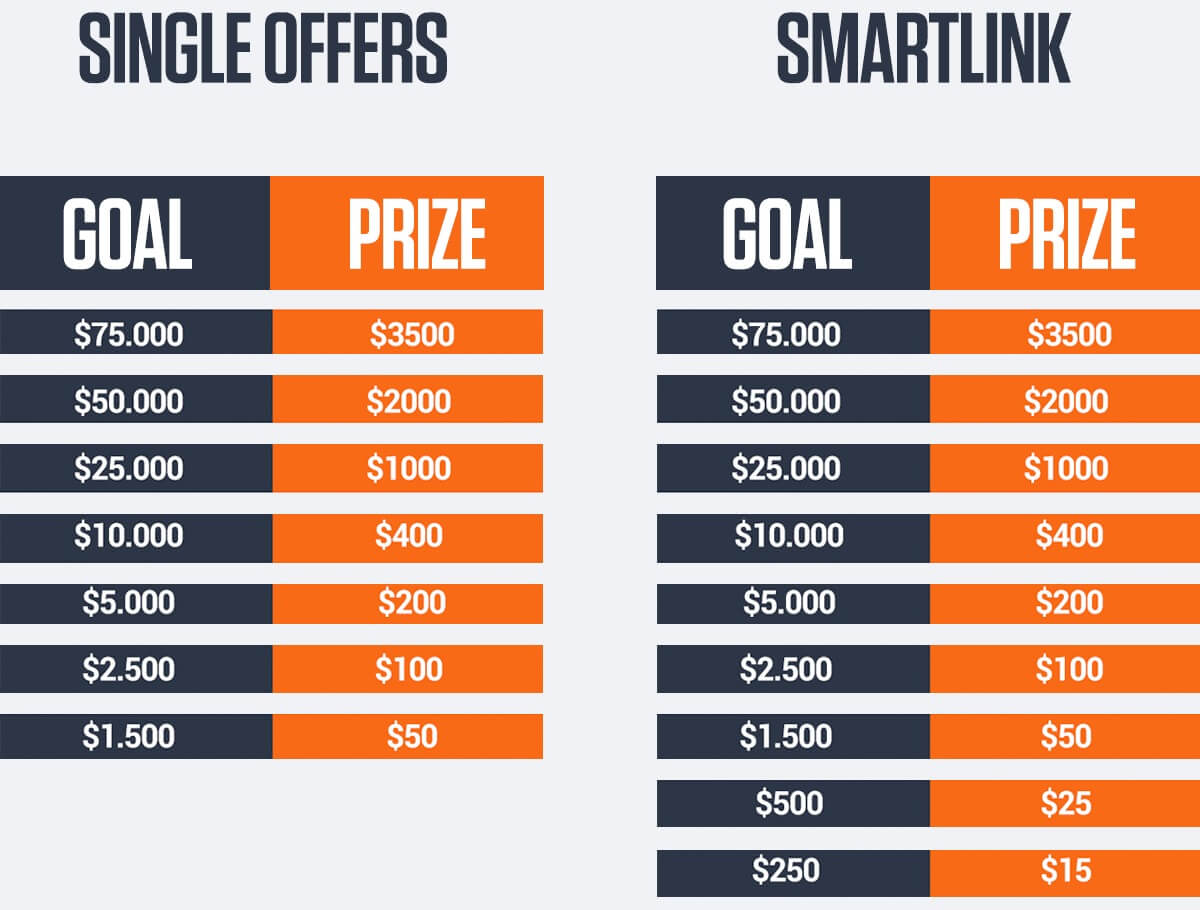 Restrictions:
- No logos or brand names of Mobile Operators, Carriers, Banks, Payment Solutions, etc.
- No names of Monarch Family, Celebrities or even a regular citizen (unless you have his/her official permission).
- No use of the word "Free" or "Best".
- No Adult traffic.