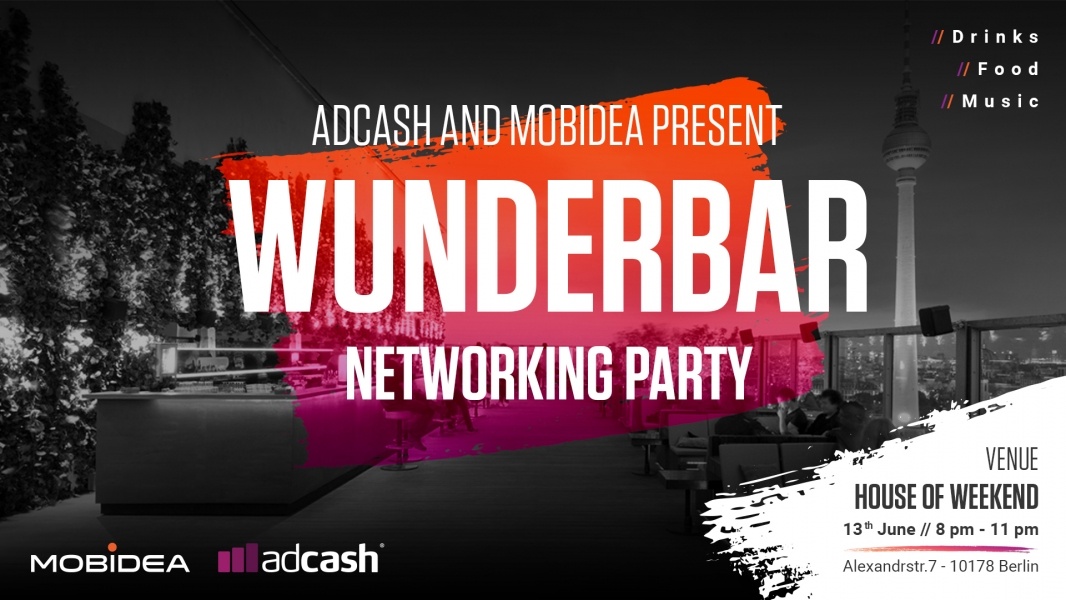 Welcome to Mobidea's Wunderbar Networking Party!
@Berlin, Germany, on 13/06/2017
You know the Mobidea Crew always wants to have a good time in Berlin.
That's why we're teaming up with AdCash, presenting an amazing party that's gonna be a networking opportunity like no other!
This is the party to go, right? Wunderbar! It's gonna be in House of Weekend, one of Berlin's coolest rooftops.
There, you'll be able to mingle with awesome industry friends, have great chats about the business, and relax, looking over Berlin like a king watching over his realm.
Ready to experience Berlin like a real master and be part of a night so legendary it's already generating a whole lotta buzz?
Then all you've gotta do is pre-register for this networking party.
The space is limited so be quick!
Pre-Register Now
Yes, let's meet!